Are you even a gay pop culture writer if you haven't written one of these?
Science and Lady Gaga have informed us that we are born this way, and looking back at my obsession with Brandy and Monica, recreating the Living Single opening dance routine, and my crushes on all of my stepdad's military buddies—it's safe to say all of the signs were there.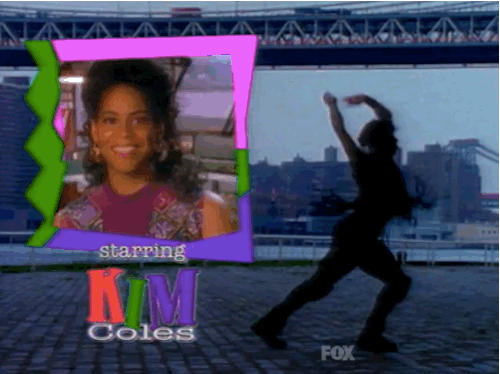 (I still want to be her.)
But in 1999, at the tender age of 13, I hit puberty and I finally knew why I had a strong desire to run my hands through Ted Danson's hair when I watched re-runs of Cheers.
Besides being a banner year for pop music, '99 was also the year I realized I liked boys—and here were the exact moments.
When I Saw Ricky Martin Get Wax Poured on Him

Never have I wanted to be a Yankee Candle so badly.

When I Saw DMX Lifting Weights in a Prison Yard

Whoever did the casting for this video deserves a GLAAD award. You don't even have to click the link to know what I'm talking about.

When Eminem Dressed as Marilyn Manson

In keeping with having crushes on guys who would have kicked my ass for being gay, there's a moment in this video when Em is in latex, dressed as Marilyn Manson, and raps about his dad buying a porno mag to see his ass. Why was that so hot to me?! What's wrong with me?!

When I Saw Lenny Kravitz's Bulging Biceps

"Fly Away" technically dropped three days before 1999, but my balls dropped shortly thereafter.

When Enrique Iglesias Made Me Want to Learn Spanish

At the 2:26 mark, Enrique lifts up his shirt to reveal those smooth, toned abs. Yes, that was the moment the rhythm took me over.

When Marc Anthony Sang to Me

Anthony kissing his love interest at the 1:40 mark has been etched in my mind for two decades. I'm not ashamed to admit it. And I can see why J.Lo married him for a hot second.

When J.Lo Gave Me My Gay Anthem

Listening to "Waiting for Tonight" just made me feel queer. And hearing the song now during Pride, or while dancing on a packed dance floor in Hell's Kitchen, still does. Lopez gave me my first gay anthem.

When Juvenile Gave Me My Thot Anthem

There is not a black homosexual on this planet who did not learn to arch his back and make his ass pop to this song, resulting in the sexual confusion of at least three of his brother's friends. Why do you think Queen Bey mixed it in with "Crazy in Love"? That is for us kids.

When Whitney Houston Held That Note

This was definitely the first song that made me grab my hair brush, put a shirt on my head, and lip sync for my life in my bedroom.

When Ginuwine Made Me So Anxious

I should have known three years prior when Ginuwine said he was looking for a partner who knows how to ride without falling off in "Pony," but hearing him sing about being a sexaholic and dancing like a sexy member of the Matrix had me feeling movements in my jeans.