Let this sink in for a moment: The official Queen biopic Bohemian Rhapsody has won the most Oscars (four) this year and has grossed more than $861 million worldwide in ticket sales. It's not only the highest-grossing music biopic of all time but also the highest-grossing movie about someone from the LGTBQ community—Queen lead singer Freddie Mercury, played by Rami Malek, who won an Oscar for the role.


Given the troubled history behind Bohemian Rhapsody and the movie's mixed reviews after it was released in late 2018, few people would've predicted this outcome, but does that mean the next wave of biopics celebrating some of our beloved music icons will strike similar gold?
Here's a list of music stars with biographical films that are eyeing releases in this year and in 2020.
Elton John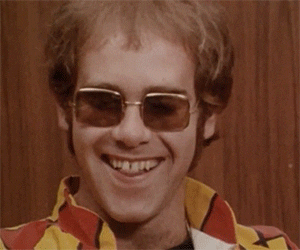 Paramount Pictures' Rocketman starring Taron Egerton as Elton John, is set for a U.K. release on May 24 and a U.S. release on May 31. The movie is directed by Dexter Fletcher, who was brought in to finish directing Bohemian Rhapsody after original director Bryan Singer was fired for absentee problems. John is an executive producer and his husband David Furnish is a producer for the film which takes places mostly in John's 1970s heyday. Egerton also does his own singing in the movie.
Rocketman co-stars include Jamie Bell as John's longtime songwriting partner Bernie Taupin; Richard Madden as John Reid, who used to manage John and Queen, and who was also romantically involved with John; and Bryce Dallas Howard as John's mother, Sheila Farebrother. Oscar-nominated screenwriter Lee Hall (Billy Elliot) wrote the screenplay.
There's also a Kingsman connection to the movie: Egerton starred in the first two Kingsman movies; John had a small supporting role in Kingsman: The Golden Circle; and Kingsman director Matthew Vaughn is one of Rocketman's producers.
The Bohemian Rhapsody comparisons are inevitable, and the Rocketman filmmakers have already started the Oscar buzz. John and Egerton performed "Tiny Dancer" together at the Elton John AIDS Foundation's annual Oscar-viewing party in West Hollywood on February 24.
David Bowie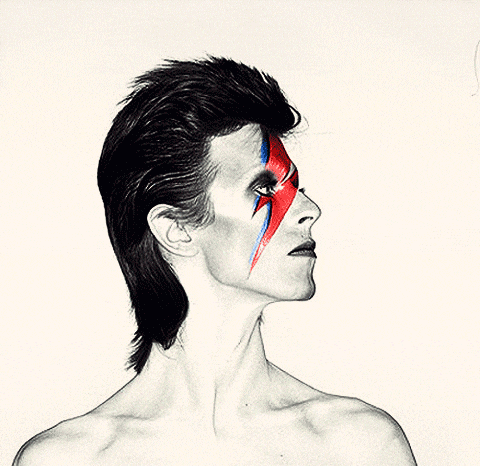 The indie filmmakers of the David Bowie origin story Stardust, due out in 2020, insist that the movie is not a biopic. That's probably because the film isn't sanctioned by Bowie's estate, and it won't include any of Bowie's original songs. Instead, Stardust will use other artists' songs, some of which are Bowie's cover versions.
Bowie, who died of cancer in 2016, turned down many offers to tell his life story, and he was notoriously protective of how his music was used. Stardust with Johnny Flynn as Bowie, will chronicle the androgynous star's first trip to the United States in 1971. According to Variety, Jena Malone plays Bowie's first wife Angie, while Marc Maron portrays a Bowie publicist whose name in the movie has not yet been announced. Gabriel Range (I Am Slave) is directing the screenplay from up-and-coming writer Christopher Bell.
Celine Dion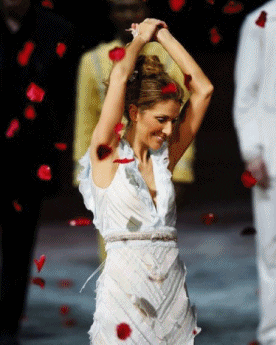 The French-Canadian chanteuse has not one but two movies inspired by her life that are eyeing a release in 2020: Céline Before Celine and The Power of Love, according to The Hollywood Reporter and Variety. Unlike the 2008 Canadian TV movie "Céline," these films are expected to be theatrical releases.
Céline Before Celine is an official biopic about Dion's pre-fame life. The movie's cast has not been announced. Marc-Andre Lavoie is directing the film, whose screenplay is being written by Jimmy Dion, one of Celine's nephews. Adrien Bodson is one of the movie's producers. We can't imagine an actress who can duplicate Dion's iconic singing talent, so whoever will play Dion will probably lip sync for their lives.
The Power of Love is a French movie directed by Valerie Lemercier, who also stars in the film as a Dion-inspired character named Aline. Just like Dion, Aline comes from a large family of humble beginnings, finds worldwide fame as a singer, and experiences the loss of her manager/husband.
Cher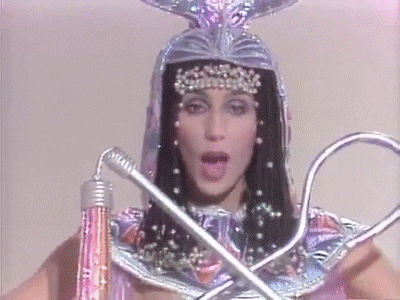 The legendary diva/actress is planning a memoir to be out in 2020, followed by a biopic based on the book. Although the movie's title, cast, and filmmakers haven't been announced, it would be brilliant to have a creator such as Ryan Murphy on board. With his Netflix deal, this project could be the prestige feature film that Netflix needs to win more Oscars. Cher's life is so epic though that her story seems better-suited for a miniseries instead of a movie. As for who could play Cher, the producers should consider Elizabeth Debicki, who had a breakout film role in Widows.