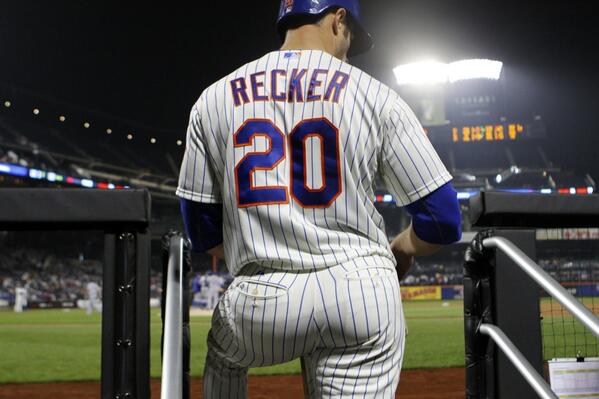 When we think of the assets possessed by professional baseball players, a bodacious booty isn't usually one of them. But Mets catcher Anthony Recker has a posterior that deserves its own wave.
In fact, Recker's butt has its own Facebook page (and a Twitter account, too.)
Urban Dictionary defines Recker as "a major league baseball catcher who has the largest ass in all of baseball. His ass is so big it tells him what to do… His ass cheeks are so big it's been commonly reported that he has trouble reaching between them to wipe and needs the help of his teammates."
Even Andy Cohen praised 31-year-old Recker's rear to Howard Stern.
Some have insisted Recker's rump must be padded. We're not sure if that's against regulations, but a peek at his personal photos shows it's just as plump off the field as on.
And that, ladies and gentlemen is what doing squats all day will get you
Below, check out Anthony Recker and his amazing tush.
---
The front ain't bad, either
In motion
h/t: Famous Males, Facebook