After Matthew Shepard's shocking murder in 1998, his parents, Dennis and Judy, received hundreds of letters from across the country—written by everyone from parents and schoolchildren to President Bill Clinton and civil rights leader Coretta Scott King.
Before the era of social media, they felt compelled to express their empathy, grief and anger over this young man being brutally killed simply because he was gay.
"The epidemic brutality that took your son's life and has caused so much pain to your family must be confronted and stopped," wrote Mrs. King.
"Americans of conscience must work a lot harder to eliminate this sick culture of violence that threatens even our best and brightest."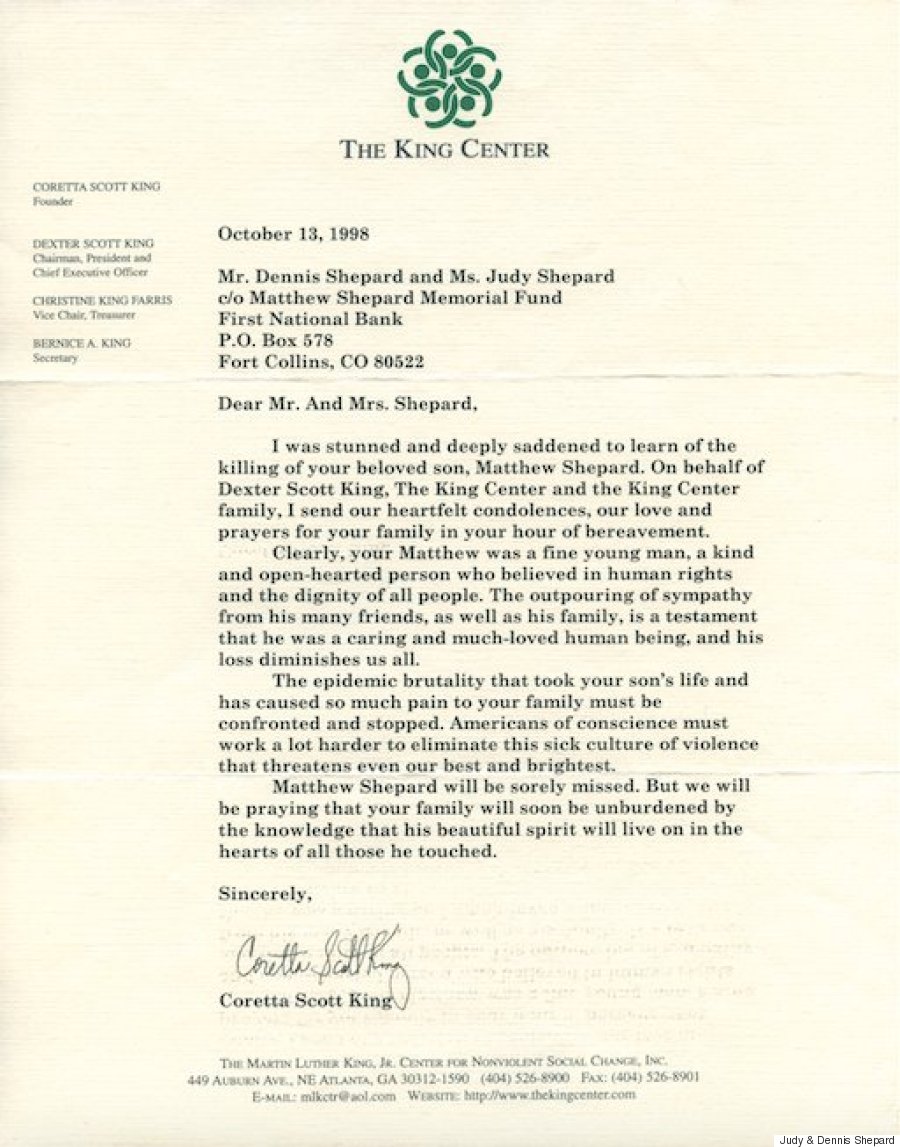 The Shepards launched the Matthew Shepard Foundation shortly after their son's death, and this year released a trove of letters.
View a selection of letters below, and see more in our flip book.