It's been 20 years since Jennifer Lopez first asked us to get loud when she dropped her debut album On the 6 on June 1, 1999—and now it's time we get loud for her.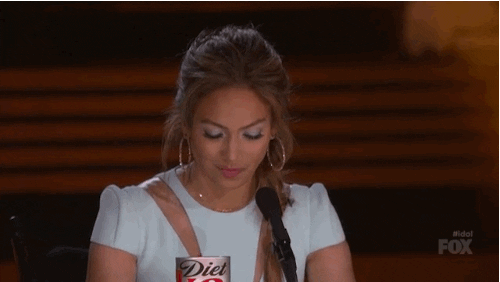 After releasing banger after banger for the better part of two decades, J.Lo was destined to be celebrated as a gay icon regardless of her tangible contributions to the community, but her impact on queer lives goes far beyond her bops. Mariah might not know her, but we sure do, thanks to her tireless support of her queer fans.
When she's not touring the world or winning lifetime achievement awards, the "El Anillo" singer has proven herself to be a straight ally to us in a surprising number of ways—and no, we're not just talking about her legendary guest spots on Will & Grace either.


Before ABC Family's The Fosters broke new ground on TV with its depiction of same-sex families, creators Peter Paige and Bradley Bredeweg were struggling to gain traction with the show in Hollywood. That all changed once Lopez agreed to develop their idea through her company, Nuyorican Productions.
Bredeweg later told Huffpost, "When we met with Jennifer, she really fell in love with [The Fosters]. The moment we had her, we knew that we had a force behind us." Even when the hate group One Million Moms started gunning for Lopez, she and the team refused to back down, despite the negative attention this could bring.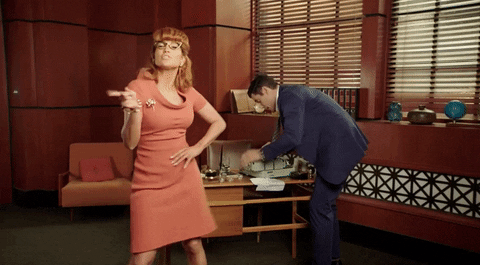 Without Jenny from the Block's support, it's entirely possible that The Fosters might have never been made at all, robbing us of the show's authentic trans representation and the youngest same-sex kiss ever shown on TV.
Fortunately, the show went ahead and won a number of accolades for its progressive take on LGBTQ issues, including a GLAAD Award for Lopez herself back in 2014. In her acceptance speech, Jennifer thanked her queer fans for being "always on the floor and in my heart," explaining that "If I do anything that makes one child out there feel empowered… my dream has come true."


During her speech, Lopez also spoke about her gay aunt who she would later pen an open letter to as part of Billboard's Pride celebrations in 2017. Sharing the "heartbreaking" difficulties that Myzra faced due to a lack of queer representation in the media, Lopez went on to discuss how this helped inspire her work on The Fosters, describing the show as one that "holds a mirror to society and shines a light on what love looks like. It doesn't matter your race or sexual orientation. Love is love."
What also makes the "I'm Real" singer such an inspiring advocate for LGBTQ rights is how she incorporates these beliefs into her personal life, too. When her sister's child was picked to attend the Global Young Leaders Conference in Washington, D.C., the proud aunt posted a photo of Brendan on social media, referring to them using the gender-neutral pronouns they wish to be known by.
The reactions underneath the post were hugely positive, thanking Lopez for her support, and non-binary activists like Jacob Tobia were quick to commend the global superstar: "JLo using gender-neutral pronouns for her nibling (the gender neutral term for niece/nephew!) is so groundbreaking…especially because of how naturally and effortlessly she did it."

https://youtu.be/uW49e5c-x5s
Both in on stage and off, Lopez has consistently fought "naturally" and "effortlessly" for her queer fans over the years, raising millions of dollars for HIV/AIDS research and the Pulse Orlando victims. Unfortunately, achievements like this are often overlooked by the mainstream, much like her criminally underrated album Brave.
While some gay icons are important to us simply because of the impact they've made through their art, Lopez is one of the rare few who has proved that love for the LGBTQ community don't cost a thing, actively supporting us whenever she can. It's only fair then that we get loud and show our appreciation every now and again for her, too. So, thank you, J.Lo, for "Waiting for Tonight," and Enough, and Selena, and most importantly, using your voice to uplift the queer community.