Some poor, unfortunate souls found themselves in the middle of a waking nightmare at a recent visit to Disney's California Adventure.
In the middle of an otherwise routine trip through Ariel's Undersea Adventure last week, riders were confronted by a decapitated animatronic Ursula the Sea Witch—which continued singing and dancing with its robotic head dangling off its body.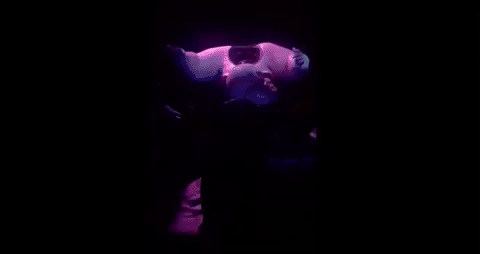 There's no word yet on just how the Sea Witch lost her head, or how long the ride continued with the deformed cyborg powering through her set, but videos of the mishap popped up on social media, revealing riders were just a bit freaked out by the experience.
"What the hell happened to her head?" one guest can be heard exclaiming. "It's so scary!"
Same, Ursula, same. pic.twitter.com/l52cKj8nb9

— Nam's Farm (@namhmai) January 28, 2018
How I feel on a Monday morning before I've had coffee. pic.twitter.com/QftTdPjtUd

— ✨Christie ✨ (@christier0408) January 29, 2018
In another clip, a child whines, "It's broken!"
Apparently, the problem was contagious: The same weekend, the Auctioneer in Disneyland Paris' Pirates of the Caribbean ride also lost his head.
Got a clearer picture taken with my DSLR. I know flash pictures are forbidden, but it was way to tempting pic.twitter.com/OsZujdeG36

— Julian (@HOPAJUL) January 28, 2018
Describe your ideal man pic.twitter.com/d7elTFdeN7

— Belle (@FiBelleFi) January 28, 2018
Should we be worried that an animatronic Red Queen is on the loose?
Disney's Audio-Animatronics™ this weekend… pic.twitter.com/MOAWwuNRNo

— HyperionPilot (@HyperionPilot) January 28, 2018