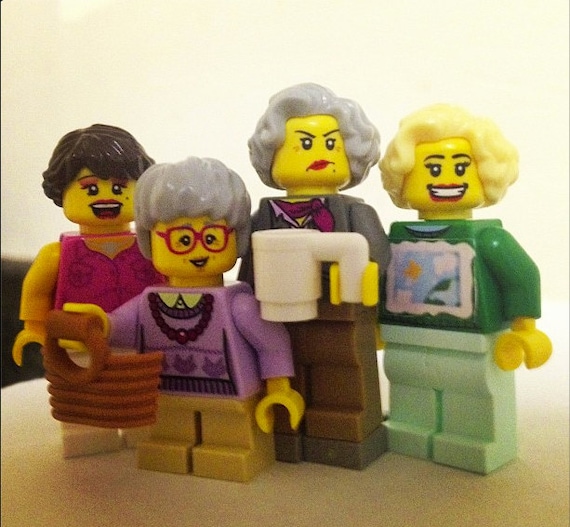 The Golden Girls are shrinking! No, not in the way that all old ladies start shrinking—genius Etsy user LegoLadies has crafted a custom set of Rose, Blanche, Sophia and Dorothy Legos!
With expert precision and attention to detail—including tussled old-lady hair, ornate sweater decorations, and even Sophia's iconic purse—these fabulously frumpy figurines complete the gay Lego collection I know you've been working on. And they're only $99!
Related: Picture It! Living the Golden Girls Lifestyle In Five East Steps
Check out the limited edition set over here. The product description is as quirky as the miniatures themselves:
Picture it, your house, present day. You go to the mail box and there you find a complete set of all four Golden Girls in Lego form!

These limited-edition sets will be available for only a short time. You'll get Dorothy Zbornak, Rose Nylund, Blanche Devereaux, and Sophia Petrillo. You'll also get "Mr. Peepers" the cat that ultimately brought the girls together, Ep 20, season 4 (not pictured), as well as Dorothy's coffee mug, Sophia's purse and a Lego cheesecake!! (not pictured)
For more Lego Golden Girl goodness, check out this mockup of the girl's kitchen.
Think you're the biggest Golden Girls fan? Join the The Golden Girls Ultimate Fan Club!